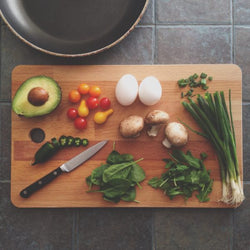 Get inspired for cooking with a healthier twist! Learn new cooking tips and recipes made with 100% whole foods that are simple and delicious.
*This is a ticket for ONE person. Must purchase additional tickets for guests.
Class will feature:
- Live cooking & delicious sampling of three new recipes
- Refreshments: hot tea and lemon water
- Bonus recipe ideas
- Take-home recipe cards
Potential ALLERGENS:
- Eggs
- Rice
- Cashews
- Almond Flour*
- Coconut Flour*
Recipe samples will be:
- Vegetarian & Paleo friendly options
- Free from dairy, gluten, soy, beans, legumes and corn
*A nut-free substitution will be available, featuring oats, upon request.
COST: $35/person